Take the First Steps to a Healthier You
Are you aware that many of your health symptoms could be directly related to what you eat, or what you don't eat? Because your health issues are unique to you, any plan to help you should be too. At The Glenville Nutrition Clinic our team of fully qualified nutritionists are ready to help you identify your nutritional needs and address any health symptoms you have.
Here you will discover how having a personal consultation with one of our nutritionists can help you take those first steps to a healthier you.
Your nutritional consultation
A nutritional consultation involves building a detailed picture of your lifestyle, eating habits, medical history and any concerns you have about your health and wellbeing.
With this information we can work with you to form an eating plan that suits your needs, your lifestyle and daily commitments. Your nutritionist will work with you to identify and avoid unnecessary or harmful foods and enjoy an abundance of wonderful food that makes you feel good in both body and mind. You will also receive advice and recommendations on which vitamin and mineral supplements are best for you to top up the goodness of your food and provide you with complete nutrition.
In order to look at your health from a holistic perspective, we believe in looking at you as a person and taking into account all the imbalances that may be happening within your body. We do not just address your symptoms; we are looking for the underlying causes of your health problems and want you to feel well in every aspect of your life.
During your consultation we may also recommend certain safe, non-invasive laboratory tests that are appropriate for you and help us to work together to find solutions that are right for you.
You will come away with a tailor-made plan of action knowing exactly what you need to do next on your journey to good health.
The First Step
Your initial consultation will last one hour with your nutritionist and you will be asked to complete a comprehensive health questionnaire prior to your appointment. This will be reviewed by your nutritionist before your appointment who will go through this with you in more detail during your consultation.
Follow Up
Your progress will be monitored and reviewed in your follow up consultation (30 minutes) and your program will be adjusted and updated to fit around you. You will usually book your follow up consultation for around 4-8 weeks after your initial visit. The number of follow up consultations required depends on your health issues. Most patients see us 2-3 times over a four month period.
To find your local Glenville Nutrition Clinic and to book an appointment, click on the "find a clinic" button below.
Let's Get Started
Consultations may also be carried out in person at the clinic or over the phone or Skype (video) if you live too far away to attend a clinic.
If you're ready to take the first step then our team of nutritionists are ready to help you.
Start your journey to better health now and book an appointment today.
London and Tunbridge Wells
Phone: 01892 515 905
Email: reception@glenvillenutrition.com
Ireland:
Phone: 01 4020777 
Email: info@glenvillenutrition.ie
Our Nutritionists:
All our Nutritionists are fully qualified and specialise in female health areas including PMS, heavy, painful or irregular menstrual cycles, fertility, troublesome menopausal symptoms, fibroids, endometriosis, cystitis, etc. If you would like to arrange an appointment for any other health condition for example weight management, stress, allergies, skin conditions, children's nutrition etc., please call us on 01892 515905 and we will advise you which of our team would be best suited to your needs.
Meet Our Team:
Dr Marilyn Glenville PhD is the author of 12 internationally best-selling books on women's health and is the UK and Ireland's leading authority on women's health and nutrition.
Dr Glenville is the former President of the Food and Health Forum at the Royal Society of Medicine, a registered nutritionist, psychologist, author and popular broadcaster who obtained her doctorate from Cambridge University.
Dr Glenville is also a popular international speaker. As a respected author on women's healthcare she gives regular talks on radio and frequently appears on television and in the press. For over thirty years Dr Glenville has studied and practiced nutritional medicine specialising in the natural approach to female hormone problems.
BA Hons, Dip ION, mBANT, CNHC.
Helen graduated as a nutritionist in 2000 and has worked with Dr Marilyn Glenville since 2004. She is very passionate about nutrition and the therapeutic power of food to heal.

Helen loves seeing her patients reach their health goals through realistic dietary and lifestyle changes. Helen always works with integrity and empathy and is our resident 'foodie' enjoying spending time in the kitchen creating new recipes and menu planning.
BPharm Hons PhD, Dip ION, mBANT.
Sharon has been working with Dr Marilyn Glenville PhD and The Glenville Nutrition Clinic since 2003 after qualifying as a nutritionist. Sharon initially graduated from Nottingham University in 1991 with a first-class pharmacy degree and in 1996 with her PhD in neuropharmacology.

Sharon strongly believes in the value of nutrition in achieving and maintaining optimum health and is passionate about food and cooking, fully understanding the importance of healthy food for all the family with two teenagers at home. In addition to all aspects of women's health which we cover at Glenville Nutrition Sharon also specialises in nutrition for osteoporosis, babies, young children and teenagers. 
BSc (Hons) Nutritional Therapy, mBANT, CNHC registered.
Anna graduated from her nutrition degree in 2010 and specialises in nutrition for women's health (particularly pregnancy and post-natal), IBS and weight management.

Anna enjoys supporting patients to make lasting changes to their diet and lifestyle. She provides plenty of simple ideas to inspire even the most reluctant cook. Anna is returning to university to continue her studies with a master's next year. 
BSc (Hons), Dip IINH, mBANT, CNH.
Sally has been working with Dr Marilyn Glenville PhD and The Glenville Nutrition Clinic since 2006 after qualifying as a nutritionist., firstly in Ireland, where she was a founding member of the Glenville Nutrition Clinic in Dublin, and then in the London clinic since she returned to the UK in 2014. 

Sally has a degree in Physiology from University College London and came to study nutrition following the birth of her son.  Special interests include digestive disorders and hormonal imbalances, food allergy/intolerance and fertility.  She also loves cooking and researching ideas for making quality meals in a busy lifestyle.
Qualified with distinction at CNM attaining a diploma in naturopathy nutrition. With a special interest in female hormones, this includes Polycystic ovary syndrome (PCOS), PMS, endometriosis and infertility. She works with all ages including teenagers with hormonal imbalances due to poor nutrition and stress. She also has an interest in digestive and thyroid issues and improving energy levels through a balance of nutritious food. She likes to work with clients by creating a nutrition plan that works with their lifestyle and ultimately getting results.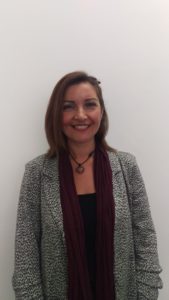 Constandia Christofi, Dip CNM, mBANT, CNHC
Constandia (Dandy) became a nutritionist due to her passion for health and wellbeing, which has been a major focus in her life for the last twenty years both professionally and personally. She is dedicated to applying her knowledge and life experience with enthusiasm, depth and empathy. She imparts practical, helpful and effective advice, by exploring and addressing root causes and offering balanced nutritional advice.
Dandy works from the Shoreham by Sea clinic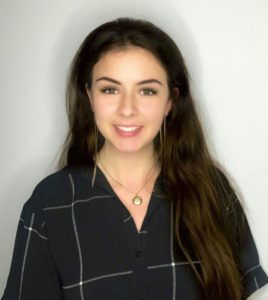 Annabelle Patmore, Dip CNM, mBANT, CNHC
Annabelle qualified as a nutritionist after seeing how the right food choices transformed her own health. Now she's passionate about educating others on the therapeutic uses of food and creating delicious recipes to ensure your journey to health is not only fulfilling, but enjoyable too. Annabelle works with a range of health complaints with a particular interest in immunity and digestive health.
Annabelle works from the Shoreham by Sea clinic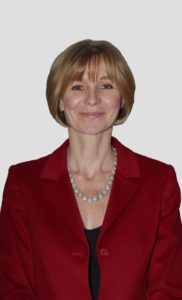 Miki Johnson, DipION, mBANT, CNHC
As well as all the women's health problems that the Glenville Nutrition Clinic is renowned for helping, Miki has a particular interest in digestive health and the impact your beneficial bacteria (the microbiome) has on every system in your body. She is passionate about how powerful nutrition can be and especially when it is tailored to a person's individual needs. Having joined the Glenville Nutrition Clinic qualified nutrition team and trained in the advanced protocols of Dr Glenville PhD, Miki has been able to excel in understanding the importance of addressing the underlying cause of a problem by testing, correcting any deficiencies and imbalances and personalising the dietary and lifestyle advice based on those results.
Miki works from the Harley Street clinic
Make an appointment Now:
Consultations may also be carried out in person at the clinic or over the phone or Skype (video) if you live too far away to attend a clinic.
If you're ready to take the first step then our team of nutritionists are ready to help you.
Call now or email:
London and Tunbridge Wells
Phone: 01892 515 905
Email: reception@glenvillenutrition.com
Ireland
Phone: 01 4020777
Email: info@glenvillenutrition.ie