All our nutritionists are highly qualified and specialise in female health problems. These include PCOS, PMS, menstrual issues, fertility (male and female), menopause, osteoporosis, fibroids, endometriosis, cystitis, thyroid etc.
We also look after other health conditions, as well as those above. For example weight management, stress, fatigue, sleep issues, digestive problems, allergies, skin conditions, children's nutrition, men's health etc.
For more information or to book a consultation, please call us on 01892 515905 or email reception@glenvillenutrition.com. Or you can book below
Meet Our Team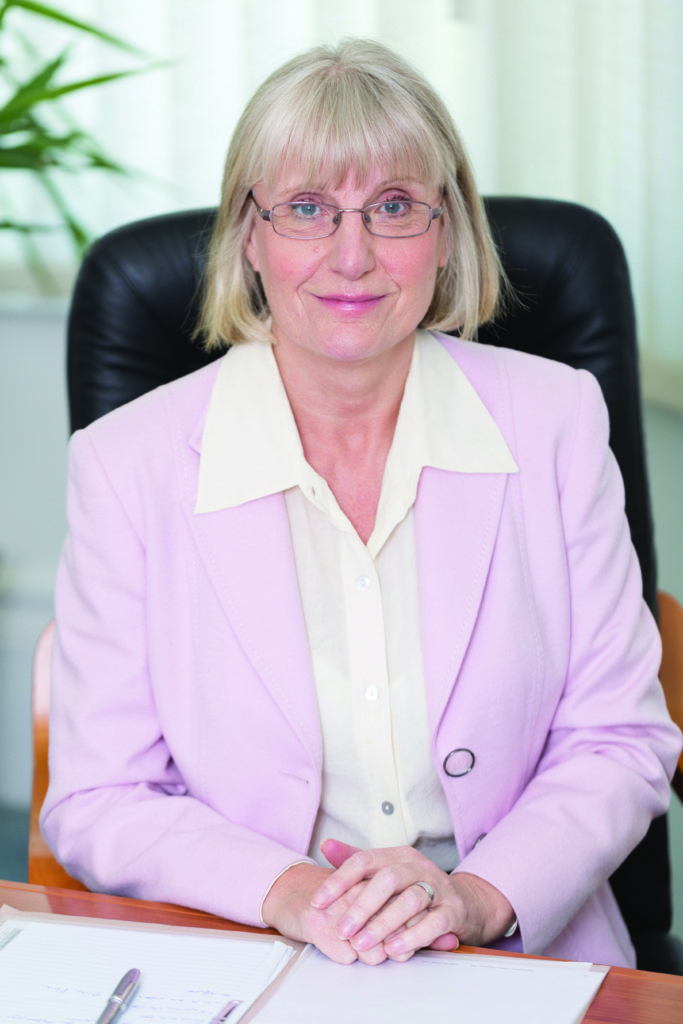 Dr Marilyn Glenville PhD
Founder of Glenville Nutrition Clinics
Dr Glenville is the UK's leading nutritionist specialising in women's health and the author of sixteen internationally best-selling books on health and nutrition.
She is the former President of the Food and Health Forum at the Royal Society of Medicine, a nutritionist, psychologist, author and popular broadcaster who obtained her doctorate from Cambridge University.
Dr Glenville is also a popular international speaker. As a respected author on women's healthcare she gives regular talks on radio and frequently appears on television and in the press.
For over thirty years Dr Glenville has studied and practiced nutritional medicine specialising in the natural approach to female hormone problems. Dr Glenville is listed in the Who's Who guide to the most influential people from around the world.
Visit her website for more information.
Helen Ford
Senior Nutritionist
BA Hons, Dip ION, mBANT, CNHC
Helen graduated as a nutritionist in 2000 and has worked with Dr Marilyn Glenville and The Glenville Nutrition Clinic for over 15 years.
She is very passionate about nutrition and the therapeutic power of food to heal.

Helen always works with integrity and empathy and is our resident 'foodie' enjoying spending time in the kitchen creating new recipes and menu planning.
Her areas of interest include all aspects of women's health such as PCOS, PMS, endometriosis, osteoporosis and menopause.
In particular Helen specialises in supporting optimal fertility in couples, helping them to realise their dream of conceiving a healthy baby and as a mum herself is passionate about healthy eating for children and families.
Helen loves seeing her patients reach their health goals through practical dietary and lifestyle changes.
Sharon Pitt
Senior Nutritionist
BPharm Hons PhD, Dip ION, mBANT, CNHC
Sharon is passionate about nutrition and the importance of eating healthily. She believes in educating her patients on the value of good food to promote healing and to achieve optimal health.
Sharon appreciates the importance of listening to her patients' needs. She provides practical nutrition advice on food ingredients, cooking and recipes and an individualised programme to every patient, whatever their health concern.

During the 16 years that Sharon has worked with Dr Marilyn Glenville at the Glenville Nutrition Clinic, she has helped many patients across a wide spectrum of conditions, addressing issues which affect women at all stages of their life from teenage concerns, menstrual problems, endometriosis, fibroids and PCOS to menopause, osteoporosis and beyond.
Sharon has a particular interest in the role of nutrition in helping couples to conceive, providing an empathetic and practical approach to fertility issues, pregnancy and nutrition for babies and children.
She graduated from Nottingham University with a first-class pharmacy degree and a PhD in neuropharmacology. She later qualified as a nutritionist obtaining a Diploma with Distinction from the renowned Institute for Optimum Nutrition
Sally Milne
Nutritionist
BSc (Hons), Dip IINH, mBANT, CNHC
Sally has been working with Dr Marilyn Glenville PhD and The Glenville Nutrition Clinic since 2006 after qualifying as a nutritionist., firstly in Ireland, where she was a founding member of the Glenville Nutrition Clinic in Dublin, and then in the London clinic since she returned to the UK in 2014.
Sally has a degree in Physiology from University College London and came to study nutrition following the birth of her son.
Special interests include digestive disorders and hormonal imbalances, food allergy/intolerance and fertility. She also loves cooking and researching ideas for making quality meals in a busy lifestyle.
Miki Johnson
Nutritionist
DipION, mBANT, CNHC
As well as all the women's health problems that the Glenville Nutrition Clinic is renowned for helping, Miki has a particular interest in digestive health and the impact your beneficial bacteria (the microbiome) has on every system in your body.
Miki is passionate about the addressing the underlying cause of a problem by using accredited laboratory tests, correcting any deficiencies and imbalances and personalising the dietary and lifestyle advice based on those results.
Contact Us
For more information or to book an appointment at one of our clinics (London, Kent or Sussex) or by Skype/phone:
Call us on 01892 515905
Email us on reception@glenvillenutrition.com

Or use our online booking form to book your appointment now.